Newcastle midfielder Jonjo Shelvey has tipped his teammate Martin Dubravka for a 'massive move' to one of 'Europe's Top Clubs' after another impressive season by the Slovakian.
Since arriving at the club in January 2018, Dubravka has solidified himself as one of the leagues best goalkeepers – winning many a point for the Toon by his lonesome.
His performances haven't gone unnoticed by the fans, who laud the Slovakian as a cult hero following another season of heroics.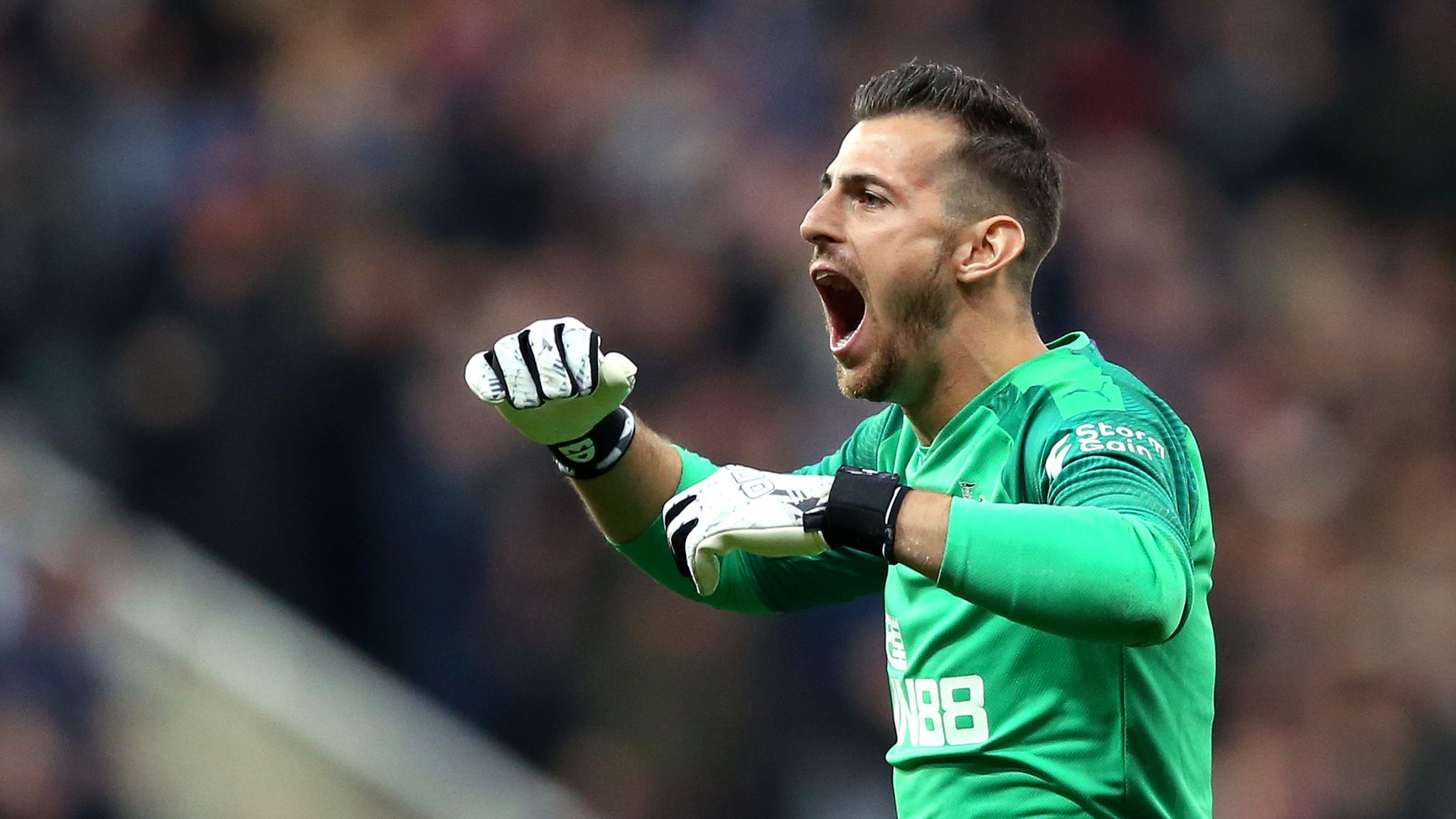 In the summer window in 2019, Dubravka was linked with a host of big money moves to the likes of Juventus and PSG – but nothing ever came of those links.
Speaking on the 'In the Box' podcast, Shelvey said: "He come in two years ago and I don't think he has missed a Premier League game.
"He has been literally outstanding. He is such a great shot-stopper and he is a great vocal person in the dressing room.
"The first game he played was against Man United. We beat them 1-0 at St James' and he was unreal. I just thought: 'Who's this cat?'"
I remember that game against Manchester United as I was lucky enough to be present in the ground. Shelvey is bang on with his assessment – Dubravka looked unbeatable that day.
Now though, Shelvey reckons the Slovakian will 'eventually' get a move to a 'top European club'… a bit rude, but we'll gloss over that.
"He had obviously come for cheap money and I do eventually think he will get a massive, massive move to a top European club," said Shelvey.
"He is such a great lad as well around the dressing room.
"I know football and I watch a lot of football. I had never even heard of him but he has literally turned up and there is an aura about him. He has got that bit of class.
"He is the first one in the gym and the last one to leave. He does everything properly by the book and I don't, so he has been superb.
"I can't speak highly enough of him."
For once, I totally agree with Jonjo Shelvey here. Dubravka has been superb for Newcastle and, if it wasn't for him, God only knows where we'd be in the league – my guess would be rock bottom.
If United can keep hold of Dubravka, he's a man that could become a legend on Tyneside. I honestly believe he's up there with the best goalkeepers ever to represent this club. Currently, I'd put him second behind only the great Shay Given.
Where would you rank him? Let us know in the comments below. For more like this, visit the news section of the site here. Meanwhile, follow us on Twitter for more coverage of our favourite soap opera.