According to reports in Italy, Newcastle want to sign Napoli winger Hirving Lozano this summer, but only a "big fee" will pry him away from Naples.
The Mexican winger has only been in Naples since last summer but, after a pretty average start to life in Italy, it seems Lozano could already be on his way out. Both Newcastle and Everton have been linked with a move for the 24-year-old.
When he signed for Napoli from PSV last August, his 40 million euro (£36m) pricetag made him the most expensive Mexican player of all time. However, based on the average match rating stat, he ranks as just the 22nd best player at the club so far this season with a rating of 6.43.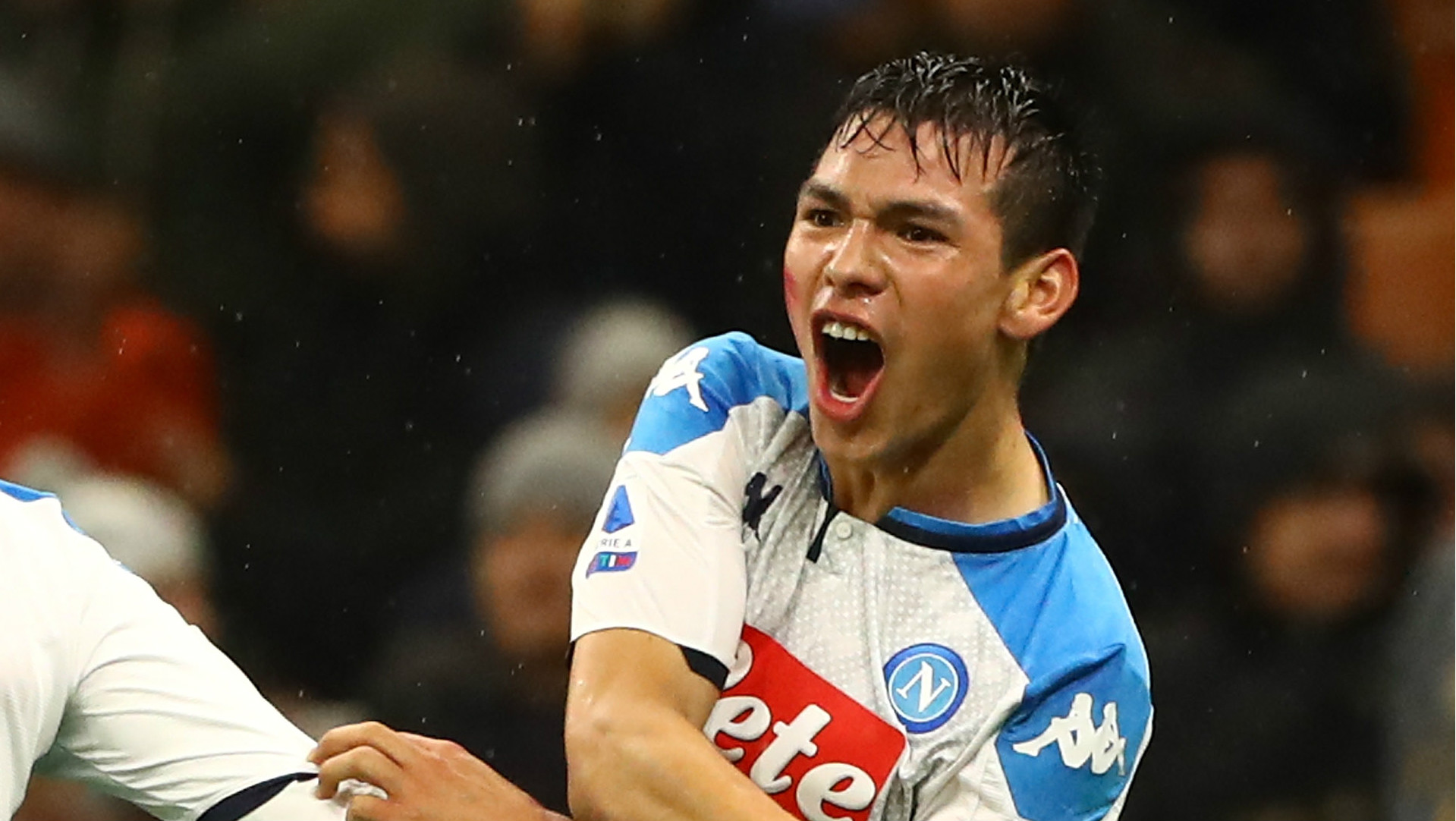 If he had achieved that same average rating at Newcastle, he would be ranked 19th in the squad, one place above full-back Deandre Yedlin. In terms of output, he's managed two goals and one assist in his 16 appearances this term. Such is the Steve Bruce way – he'd be our joint second top scorer on two.
His style of play is quite typical of someone of a player from the Americas, and not massively dissimilar to that of Miguel Almiron. Lozano likes to run with the ball at his feet, often cuts inside to shoot and gets fouled a lot. He's also a big fan of delivering crosses into the box and is something of a dead ball specialist too.
He has a lot of technical ability and could line up anywhere across the line inbetween the holding midfielders and the striker. This season he has spent most of his time playing through the middle but is more comfortable on the wing – usually the right.
If Lozano were to sign for Newcastle, that would suit us perfectly. With Saint-Maximin on the left and Almiron through the middle, the right wing is the only real place he could play in the team – and I'd back him to be a brilliant addition to the squad.
However, if he is indeed to sign, Lozano won't come cheap. Reports in Italy say that Napoli will demand a fee that allows them to recoup most of, if not all of, the £36m they paid for him last summer.
Personally, I think Lozano has the potential to be a very very good signing for Newcastle should this rumour be true. As ever, I'm very cautious believing any transfer stories before the takeover has even been announced, but I'd be lying if I said this one didn't make me feel a tad excited at the prospect of what our forward line could be.
For more transfer news, visit the dedicated page here. Meanwhile, follow us on Twitter for more coverage of our favourite soap opera.