Newcastle winger Matt Ritchie believes his teammate Jonjo Shelvey "could play for Barcelona" if he had his "head screwed on".
Shelvey has blown very hot and cold since his arrival at Newcastle in January 2016, but there's no denying he has some incredible talent – as Matt Ritchie says:
"What a player, I've been at Newcastle four years and I've seen him inside a box no more than 10 times. That's how good he is," says Ritchie.
READ MORE: John Anderson says he 'won't believe' takeover talk until properly announced
"His natural ability to see passes, to receive the ball, to move the ball. I remember playing against him as a kid – I think he scored a hat-trick, he was unbelievable.
While speaking to YouTube Channel In The Box, Ritchie went on to say that Shelvey is so good, he could easily play for Barcelona, if he had his "head screwed on".
"He's got his moves – ending up at Newcastle. I say to him on regular occasions: 'if you had your head screwed on you could play for Barcelona'.
"He's that good. He's got everything."
According to Ritchie, Jonjo has one particular thing in his life that gets in the way of his ability – golf. The Scot says that, if it wasn't for how much time he spends playing golf, Shelvey could be helping the Spanish giants 'blow teams away'.
He said: "I've said to him so many times 'if you just got head down and focused just solely on football and forget about golf and whatever else…'
"He's mad – he'll play golf like three times a week. I'm like 'Jonjo, you can't do that.'
"At Newcastle, he hits the longer passes, he's the one we look to open teams up and create – I feel like, and this is no disrespect to us at Newcastle, but if he was playing at Barcelona or Real Madrid, you can just imagine…he would just blow teams away with his ability.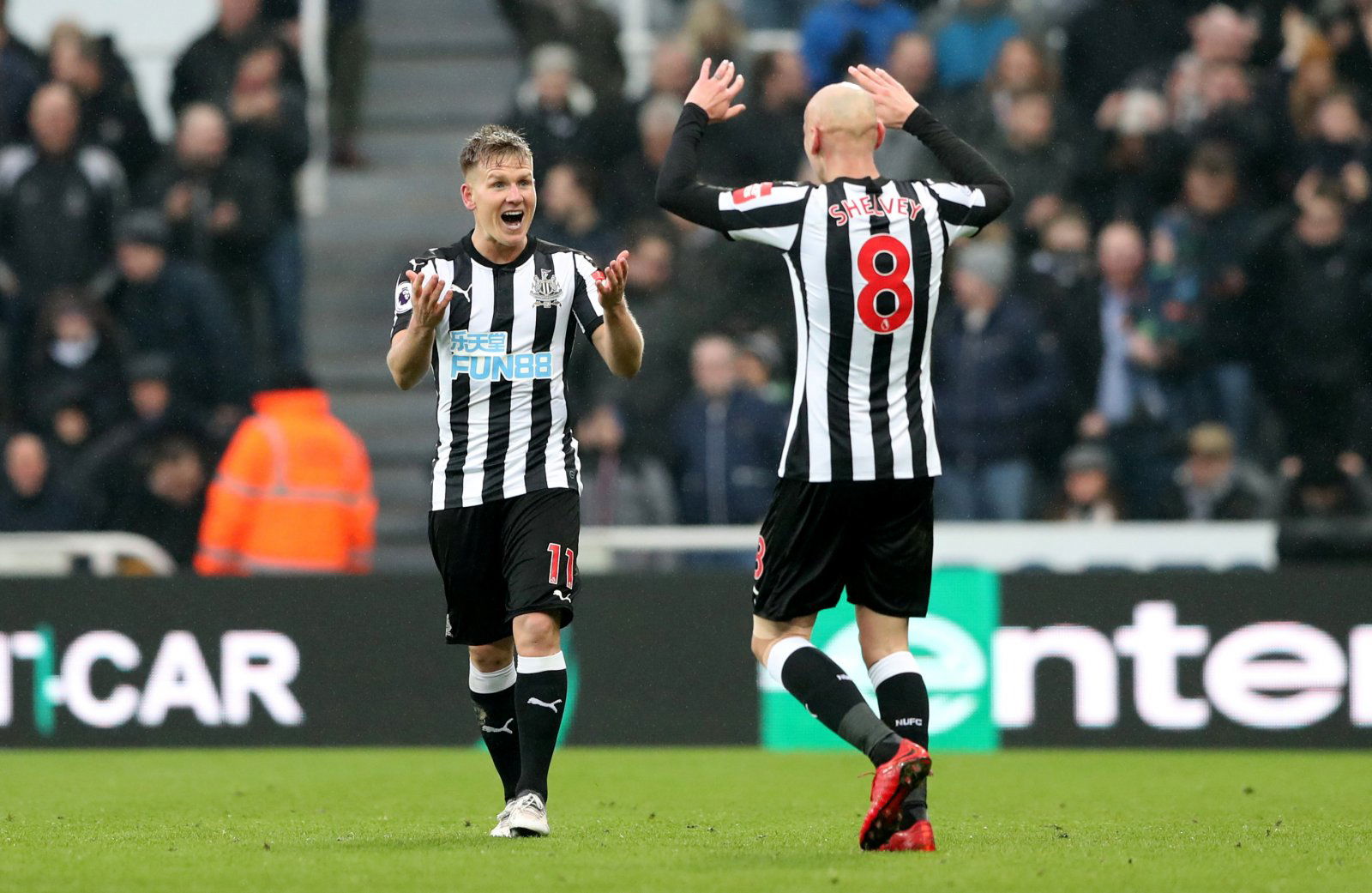 "You have to have everything in the right place and he likes his golf too much!"
It's interesting to hear Ritchie talk of Shelvey so highly, but also be so critical of him in the same breath. Given that Shelvey seems to have somewhat of a sensitive personality, you just hope Matt's comments won't rub him up the wrong way.
It is nice to see players like Ritchie who are just so honesty and up front with the way they view the world – even when it comes to their own teammates. I agree with what he's saying too – to a certain extent.
While I'm not so sure he'd do much of anything at Barcelona, there is no denying that Jonjo Shelvey is a cracking footballer on his day. But that's the problem – that last little part. It's just not "his day" often enough…
Follow us on Twitter and Facebook for more news and coverage of our favourite soap opera…