Matty Longstaff has been subject to a very lucrative contract offer to join Italian Serie A side Udinese. The contract would see him earn £30k per week and become the highest paid player at the club, but is it a move even worth making for him?
With his contract set to expire at the end of the current season and talks on a new deal set to have hit a snag between the two parties, Longstaff has been left considering his options. Newcastle have reportedly only offered £20k per week wages, £10k less than the offer from the Italian side.
Udinese – what's so attractive?
First off, the opportunity to go and live abroad, to play football in a different country and sample a different way of living cannot be understated. The facts of Udinese as a club though – they're hardly Juventus…
Currently, they sit 14th in the Serie A table out of the 20 teams (Newcastle currently sit 13th in the PL). They play their home games in the Stadio Friuli – a 25,000 capacity all-seater arena in Udine. Udinese have never won the Serie A title, nor the Coppa Italia – but they have won the Intertoto Cup, just like Newcastle.
Given all that, why would he want to make a move to a football club who are smaller and less successful? Because they were silly enough to offer a 19-year-old kid with seven league appearances to his name an amount of money that would see him earn more than any other player at the club…
It must be nice to see a club place that much faith in you but, let's be honest, this is an investment from the Pozzo family that will go beyond Udinese…
The Watford factor
The Pozzo family, who own Udinese, also own Premier League club Watford. They've been known to share players between the two clubs too – with loan deals between the two a regular occurrence.
Because of his age, quality and England youth appearances, if Watford wanted to sign Longstaff this summer there would need to be a tribunal to determine how much they would pay Newcastle in compensation. According to the Daily Mail, that number would likely end up around the £3m mark.
Udinese though, due to the fact that they're a foreign team, would need only pay £450k in compensation to the club. Are you telling me they don't have plans to get him to Watford and save a few million quid in doing so? Of course they are…
Again though, if we're going to talk about the benefits of playing for Watford over Newcastle – I don't need to go on about the difference in club size, anyone can see that.
Also, Watford currently sit 17th in the league and are out of the relegation zone by virtue of goal difference alone. If they went down, Matty would be left either playing for a mid-lower table Italian side or playing in the Championship with Watford…
What's the alternative?
We're told that Longstaff wants to remain with his boyhood club in Newcastle but is holding out for more money. Currently, he earns £850 per week but, as mentioned at the top, he has been offered a wage bump of more than 20 times his current salary.
The Mail report that he is holding out for a salary of £25k but, if I'm being totally honest, that sounds like absolute straight-up greed from a kid who currently earns next to nothing in footballing terms.
If he had come in and played every minute this season, smashing in goals for fun and looking like the next Frenkie De Jong – I could see why he would be able to sit here and demand huge money. As it is, he's played only a handful of games and, while he has impressed, his play is at the level it should be for a 19-year-old central midfielder playing in the Premier League.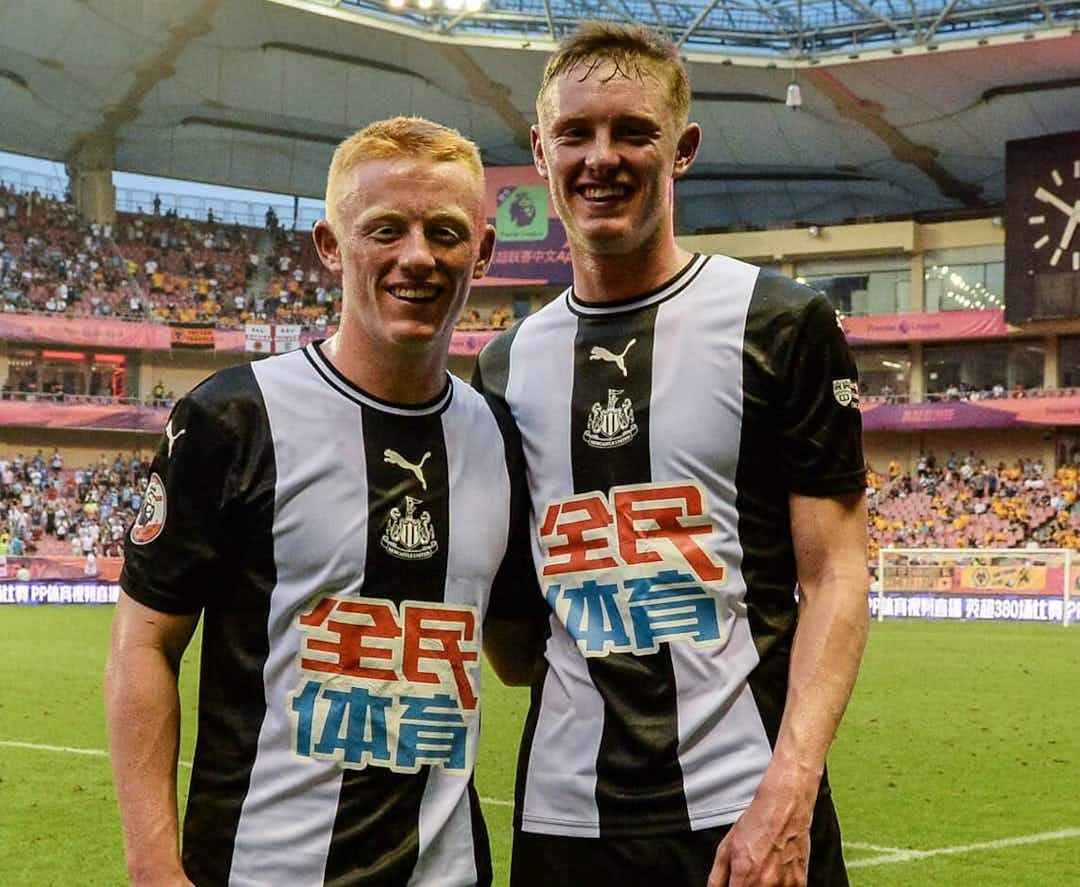 We'd like to keep hold of him and the club have offered him a very fair salary that would see him earn a similar amount to first team regular Isaac Hayden (£22k per week). He now has a choice to make between earning a little bit more money and staying with the club he has supported his whole life. I'm sure that signing on bonus would look great for his bank balance.
What's more important to you, Matty? Staying loyal to your club and becoming a first team regular for the club you once stood on the terraces watching? Or earning an extra few grand per week to go and play for a much smaller club in a lesser league with the potential to move to the lofty heights of Watford? I guess he'd still get to don black and white stripes in Italy…
As far as I'm concerned, this is a case of Loyalty versus Greed. Matty, it's time to make your decision.
For more like this, visit our news page here. Meanwhile, follow us on Twitter for more coverage of Newcastle United.