The agent of Newcastle goalkeeper Martin Dubravka says he believes the player is happy on Tyneside and would like to stick around amid reported interest from other teams.
Since his arrival in January 2018, Dubravka has been arguably the most important player in the Newcastle United squad. With repeated incredible performances he's the main reason why Steve Bruce's side are in with a very good chance of staying in the league this term.
In his time here, Dubravka has conceded 101 goals and kept 24 clean sheets – impressive stats for a goalkeeper playing with a team languishing down near the foot of the table.
This season, he has the most saves of any goalkeeper in the league with 117 and the second best save percentage, stopping 74.4% of the shots that come his way to prevent 8.7 goals.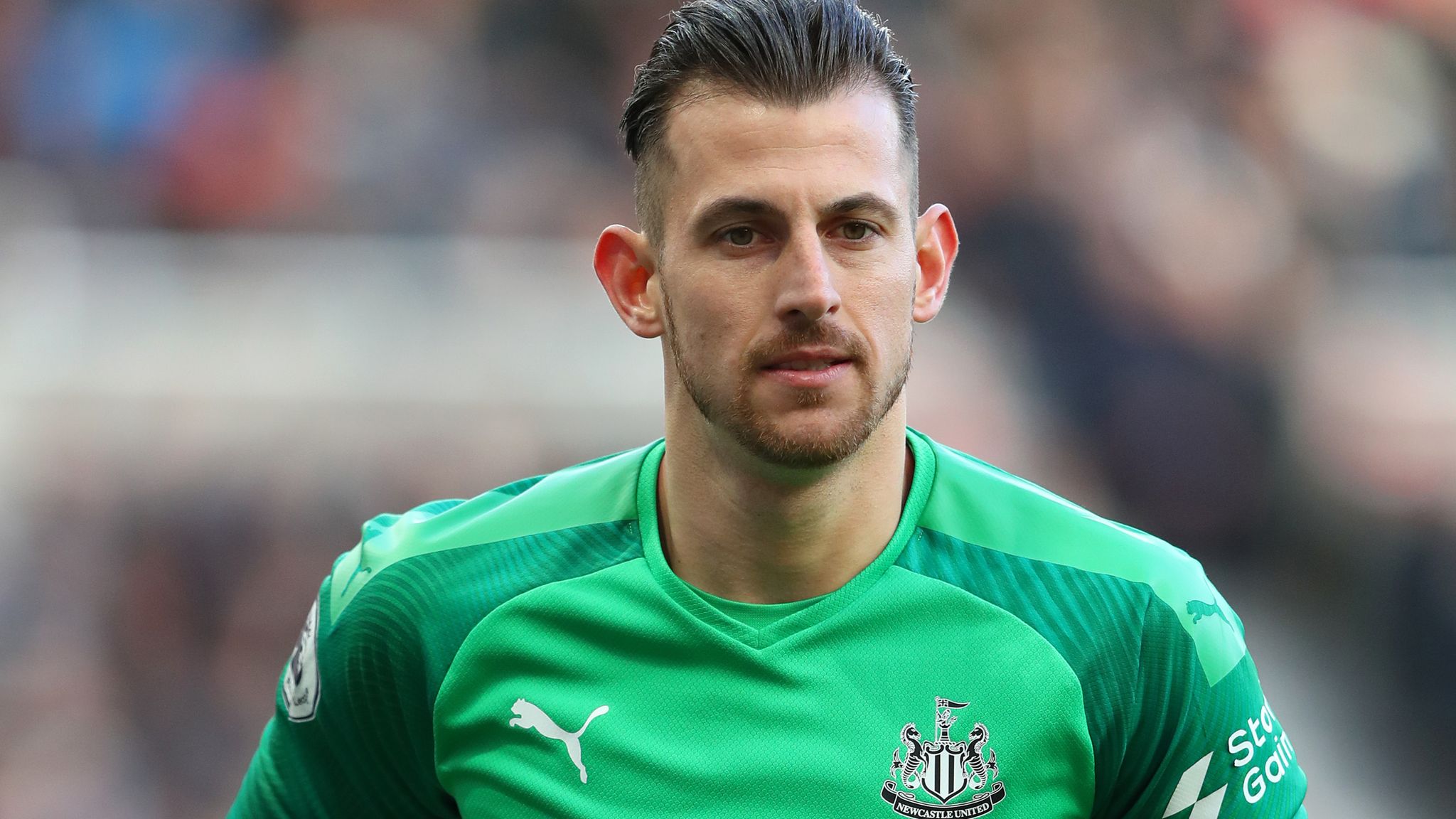 Martin's agent, Pavel Zika, says he believes his client could be the best goalkeeper in England right now but, despite speculation, he hasn't been searching for a move for the stopper and says he is "happy" with Newcastle.
"Dubravka is one of the best goalkeepers in England, maybe the best," Zika said, as per the Chronicle. "There are speculations in the media. Neither I nor my sons (working together in the agency) would say something first.
"We do not do promote. We only answer media questions. When big clubs are at the stage of searching for the right goalkeeper, it is normal that they mention Dúbravka. But that doesn't mean he's moving.
"Martin is happy in Newcastle. Martin can be a symbol of the new and rich Newcastle."
That's certainly good to hear from the Dubravka camp. God only knows where we would be this season without him. Most likely tussling with Norwich to avoid finishing bottom…
For more like this, visit our news page here. Meanwhile, follow us on Twitter for more coverage of Newcastle United.